Solution: In-service measurement
In-service measurement
Accreditation
In which region do you need this solution?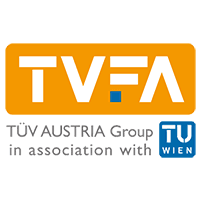 TÜV AUSTRIA TVFA Prüf- und Forschungs GmbH
Region: Österreich
Gutheil-Schoder-Gasse 17 1230 Wien Österreich
In-service measurement
We measure, in the laboratory or in the field, physical quantities such as force, motion, strain, acceleration, pressure, temperature incl. recording, evaluation and interpretation of data.
Equipment
Strain gauge application
Non-contact 3D strain measurement ARAMIS
Force, displacement measurement
Acceleration, vibration measurement
Pressure, temperature measurement
250+ parallel measuring channels, also mobile
Classification and Rainflow Analysis