TÜV AUSTRIA Science Award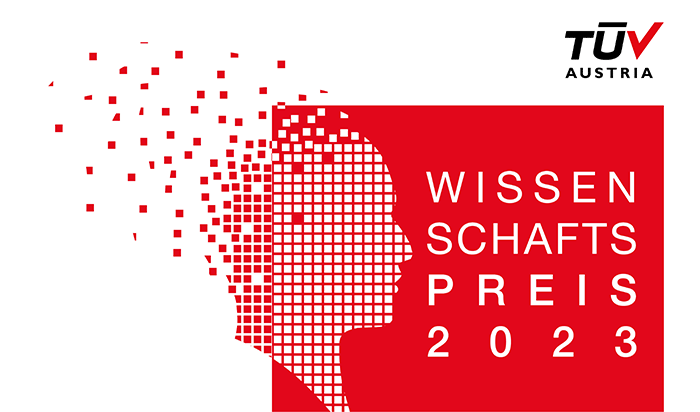 Submit now for 2023!
This year, for the twelfth time, TÜV AUSTRIA is awarding science prizes for special achievements at universities, universities of applied sciences and higher vocational schools.
New this year: For theses at universities, there are now two opportunities to win.
The prize is awarded to the best PhD thesis. This main prize is endowed with 7,000.00 Euro. For the best diploma/master thesis 5.000,00 Euro will be awarded.
The best HTL thesis will be awarded 3.000,00 Euro.
The TÜV AUSTRIA Science Award is endowed with a total of EUR 15,000.00.
---
Approved scientific theses and HTL diploma theses can be submitted in the period from 2021 to 2023.
The deadline for submissions is July 31, 2023.
The award ceremony will take place on November 27, 2023, 7:30 pm, in the Kuppelsaal of the Vienna University of Technology.
Contact information/Project manager: Michael Thomas, E-Mail: wissenschaftspreis@tuv.at | TÜV AUSTRIA-Platz 1, 2345 Brunn/Gebirge, Austria