Solution: Lightning protection
Lightning protection
In which region do you need this solution?
Accreditation
Background information
In 1949, Austria started to develop the technical basis for the issuance of corresponding installation requirements for lightning protection systems. The Austrian regulation ÖVE-E49/1988 Lightning Protection Systems, which was valid for a long time, was repealed by the Electrical Engineering Ordinance 2002 (ETV 2002) and replaced by the national ÖVE/ÖNORM E 8049-1/2001 Lightning Protection of Structural Systems, Part1: General principles.
In 2010, ÖVE/ÖNORM E 8049-1/2001 was superseded by the publication of the Electrical Engineering Ordinance 2002/A2 (ETV 2002/A2) and the international standard ÖVE/ÖNORM EN 62305-3:2008 Lightning protection – Part 3: Protection of structures and persons, was declared mandatory with a transition period of five years.
Further parts of ÖVE/ÖNORM EN 62305 (not legally binding in Austria)
Part 1: General principles
Part 2: Risk management
Part 3, Supplement 1: Additional information for structures with potentially explosive atmospheres
Part 3, Supplement 2: Selection of the required lightning protection class and test intervals for structural installations
Part 4: Electrical and electronic systems in building installations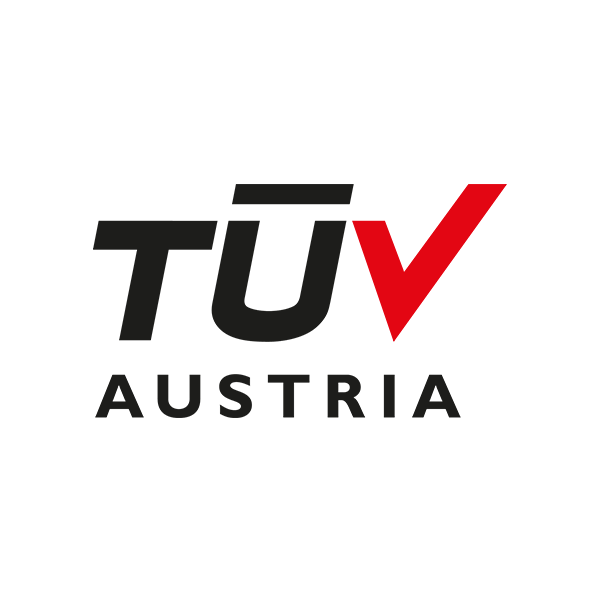 TÜV AUSTRIA HOLDING AG Brunn/Gebirge
TÜV AUSTRIA | Austria
TÜV AUSTRIA-Platz 1 2345 Brunn/Gebirge Austria
Lightning protection
Every year, an average of 160,000 lightning bolts strike Austria (source: ZAMG, 1992-2016), causing an insurance loss of several million euros. A heavy thunderstorm day in Austria produces several thousand lightning strikes. Today, technology helps against the forces of nature. Buildings, machinery and computer networks can be protected against lightning strikes by lightning and surge protection devices.
As independent experts, we are happy to support you with lightning protection concept, construction planning, tendering, tender inspection, construction supervision, etc. right through to acceptance inspection.
Detailed drone scan
Lightning protection class calculation by experts
Software-supported calculation of the interception rod arrangement incl. separation distance calculation using the lightning ball method
Complete lightning protection concept for the entire system
Planning representation of protected areas (incl. EX zones)
Digital inventory by drone flight
Lightning protection concept by TÜV AUSTRIA experts
Recognised basis for tender & submission documents
Retrofitting without influence on lightning protection (separate lightning protection)
Reduced downtimes