Solution: Materials testing & metallurgical analysis
Solution: Materials testing & metallurgical analysis
Materials testing & metallurgical analysis
In which region do you need this solution?
Accreditation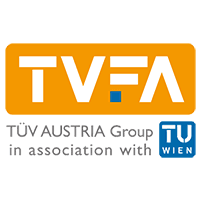 Dipl.-Ing. (FH) Michael Jagschitz
Deutschstraße 10 1230 Wien Österreich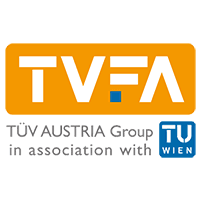 TÜV AUSTRIA TVFA Prüf- und Forschungs GmbH
Region: Österreich
Gutheil-Schoder-Gasse 17 1230 Wien Österreich
We perform all standard tests and full metallographic characterisation. Additionally, we offer fracture mechanics investigation and volatile hydrogen measurement in the lab and with mobile devices.
Materials testing & metallurgical analysis
Services
Determination of typical mechanical material properties
Fracture mechanics, KIc, CTOD
Chemical analysis
Metallography
Corrosion tests
Measurement of volatile hydrogen in steel structures
Equipment
Testing laboratory with universal testing machines up to 10 MN
Non-contact 3D strain measurement ARAMIS
Microscopy (light and REM/EDX)
Elemental analysis with spark spectrometry OES
In-situ metallography (replica testing)
Climate testing chambers (10m3, -40°C to +90°C, humidity 95%)
Corrosion testing, salt spray testing, mobile hydrogen measuring probe
Workshops for jig and sample manufacturing
Advanced metallographic laboratory
TÜV AUSTRIA TVFA operates a state-of-the-art metallographic laboratory.
In collaboration with the Vienna University of Technology, it offers light microscopy and scanning electron microscopy (SEM/EDX) capabilities, as well as microhardness testing and full chemical analysis.