Solution: Pipeline (liquid gas)
Solution: Pipeline (liquid gas)
Types of testing pipelines
The following tests are carried out on liquid gas containers:
Preliminary test (strength test): is carried out in the form of a pressure test with air or inert gas. All connections are to be visually checked for tightness under test pressure and evaluated with regard to their proper execution.  Every newly manufactured, modified, extended or repaired pipe shall be subjected to a pressure test consisting of a preliminary test and a leak test.
Leak test: is carried out in the form of a pressure test with air or inert gas. The pipeline system is tight if there is no pressure drop within 10 minutes.
Inspection of the pressure regulators and safety devices: In addition to the visual inspection of the components, the operating pressure and the response pressures of the safety devices are checked.
Operating pressure
Test pressure
up to 100 mbar

Preliminary test with 1 bar
Leak test with 120-150mbar (depending on the applicable regulations) up to the unit shut-off valves

over 100 mbar
Combined pre- and leak test with at least 2 bar above the operating pressure
Regulations and downloads
Pressure Equipment Act, DGG BGBl. No. 161/2015
Pressure Equipment Monitoring Ordinance, DGÜW-V BGBl. No. 165/2015
Pressure Vessel Installation Ordinance, DBA-VO BGBl. II No. 361/1988
Dual Pressure Equipment Ordinance, DDGV Federal Law Gazette II No. 59/2016 Link to RIS
Liquid Gas Ordinance, FGV Federal Law Gazette II No. 446/2002
Ordinance on the Monitoring of Liquefied Petroleum Gas Conversion Vessels
Federal Law Gazette II No. 172/2013
Liquid Gas Filling Station Ordinance, FGTV BGBl. II No.247/2010
ÖVGW Guideline G2 – Technical Rules for Liquefied Petroleum Gas
ÖVGW Guideline G7 – Liquefied petroleum gas piping systems; Piping systems for liquefied petroleum gas with operating pressures above 500 mbar up to and including 25 bar
ÖVGW Guideline G B331 – Operation and maintenance of cathodic corrosion protection systems for underground natural gas pipelines made of steel
Information folder "Liquid gas systems
Accreditation
In which region do you need this solution?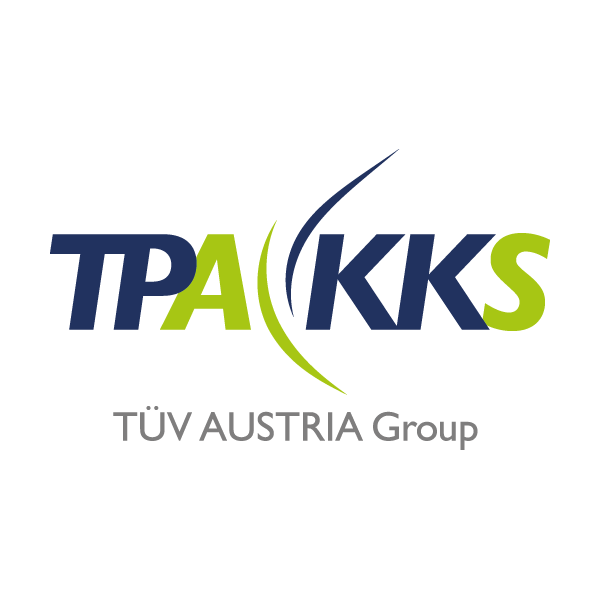 TPA KKS GMBH - TÜV AUSTRIA Group
Region: Österreich
Deutschstraße 10 1230 Wien Österreich
Pipeline
Liquefied gas pipelines that are not subject to the Pressure Equipment Act are dealt with here.
Accordingly, the monitoring of liquid gas pipelines is not carried out by the inspection body, but is assigned to the engineering office for mechanical engineering.
As a rule, these are medium and low-pressure pipes with operating pressures of approx. 1.5 bar (medium pressure) and 50 mbar (low pressure), which convey the gas from the storage tank to the consumers (e.g. boiler, gas cooker, …).
The pressure regulators and safety devices are also part of the pipeline system. Since pressure regulators can pose a high risk if handled improperly, they are an important part of every pipeline inspection.
TPA KKS TÜV AUSTRIA has already carried out more than 10,000 pipeline inspections throughout Austria in recent years.