Solution: Product certification
Solution: Product certification
Product certification: all types of products are certifiable
In which region do you need this solution?
Accreditation
GS-Zeichen Zuerkennungsordnung & BLACKLIST entzogener GS-Zertifikate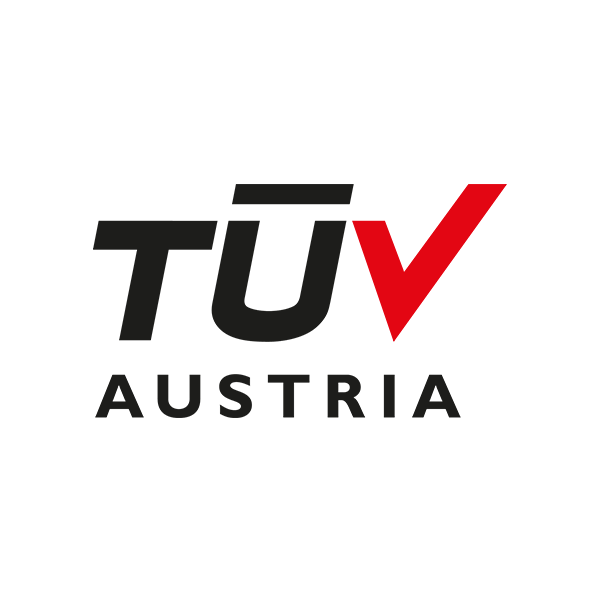 TÜV AUSTRIA Produktzertifizierung
TÜV AUSTRIA-Platz 1 2345 Brunn am Gebirge Österreich
Information
Product certification means the confirmation of the conformity of products with certain requirements. These requirements are defined in standards, laws and regulations.
The confirmation of general criteria for a product is not enough for us, because often only certain minimum requirements have to be fulfilled. Conventional standards often take little account of usability, user-friendliness and quality.
Certifications can increase customer benefits in the areas of systems, services, products and people. On request, both the generally applicable certification regulations and the respective certification programme for the specific certification are made available.
Applicability & implementation
Whether products and goods, but also procedures, processes and services: Certified products are also regularly monitored by TÜV AUSTRIA for compliance with the criteria, which corresponds to strict quality assurance.
Products are tested user-specifically through factory inspections, laboratory tests, usage tests and studies. Only the positive passing of all these individual tests leads to the certification of the submitted products.
Certification proof
Labelling means attention. Voluntary certification reflects the manufacturer's confidence in its products. Successful certification of a product leads to a TÜV AUSTRIA certificate.
On top of that, the TÜV AUSTRIA logo may be attached to the product and used for advertising purposes. In addition, successfully certified products are also announced in the public TÜV AUSTRIA directory on the website.
Added value product certification
Certification by TÜV AUSTRIA creates trust and is objective proof of the quality of the product. TÜV AUSTRIA certification certificates are primarily intended as clear and compact information for buyers, decision-makers and clients. Products certified by TÜV AUSTRIA often have a considerable competitive advantage. The widespread acceptance of TÜV AUSTRIA's certification certificates is also continuously promoted through intensive cooperation with interest groups, authorities, manufacturers, standardisation groups and research institutes. The result: quality, reliability and a new dimension of economic efficiency.