Solution: Lift Technology
Solution: Lift Technology
Procedure for regular lift inspection
1.

Contact TÜV AUSTRIA –
Business Unit Infrastructure & Transportation

2.

Bidding by TÜV AUSTRIA –
Business Unit Infrastructure & Transportation

3.

4.

Plant inspection by
TÜV AUSTRIA experts

5.

Receipt of the test result and archiving
in our online assistant tami
In which region do you need this solution?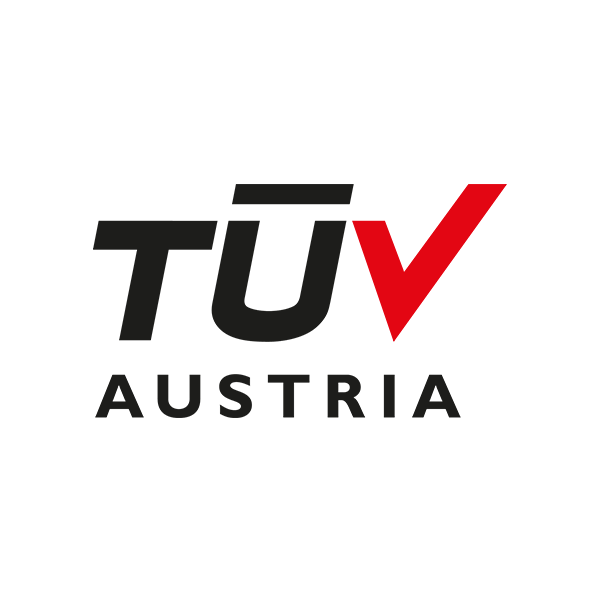 TÜV AUSTRIA Deutschland GmbH
Region: Deutschland
Kurze Str. 40 70794 Filderstadt Deutschland
Information, Awareness & Partnership
Lifts/escalators/walkways are an important part of the infrastructure and the annual inspections make lifts one of the safest means of transport.
In Austria, around 6.5 billion people use one of the 90,000 lifts tested by TÜV AUSTRIA every year.
6.5 billion times a year, one of around 90,000 TÜV AUSTRIA-tested lifts is used in Austria. We stand for safety, quality and responsibility.
The lift manufacturers take care of the maintenance and servicing of their systems by means of maintenance contracts. We subject the lifts to a "stress test". This means that we check whether the machines also function in accordance with the test basis, i.e. in accordance with the respective operating regulations.
As the operator, you bear the liability for the safety of your passengers. We minimise your liability risk.
Who we are
TÜV AUSTRIA SERVICES GMBH is an inspection and certification body accredited by the Federal Ministry for Digitalisation and Economic Location as well as a notified body. Based on our many years of experience, we offer you the highest level of competence and cover all the tests you require with our wide range of products.
As part of the legal requirements, we in the Elevator & Escalator business unit of the Infrastructure & Transportation business unit regularly review your:
Lifts
Escalators / moving walks
Facade access systems
Lifts for people with disabilities
Other lifting units
We act independently of interest groups and are committed to impartiality.
With our services and the TÜV AUSTRIA brand, you can be sure of proof of a tested and high safety standard. Talk to us – we will help you with your concerns!
Our customers are
Lift industry
municipalities
Property management
Trading companies
Hotel industry
Medical facilities
Individuals
Housing cooperatives
and all other operators/facilities with lift and hoisting systems
Lift inspection due?
Are you the operator of a lift and would like to have it inspected by our knowledgeable experts?
We guarantee the protection of persons and the safety of goods during commissioning and the intended use of the lifting unit in accordance with the latest state of the art.
We guarantee you more safety in the lift with us as your partner for regular inspections.
Our inspection is carried out in accordance with ÖNORM B 2476-1:2011-11-15 and ÖNORM B 2476-2:2016-05-01.
Our services for the
regular inspection
Coordination of inspection dates (maintenance company, lift attendant)
Inspection of all safety components:
Drives
Equipment and condition of the car
Service brake
Device against unintentional movement out of the station
Devices against falling upwards
Safety gears
Speed limiter
Control of accessibility
Controls
Load-bearing equipment
Engine room
Door contacts
Door reversing devices
and much more
Technical safety inspections:
Reaction of the lift in the event of a fault (software problems, emergency release …)
Mechanical faults
Electrical faults
Checking the accessibility
Shaft checks
Checking the electrical supply lines
Changes in fire protection (fire compartments)
Changes in soundproofing (insulation)
Checking of documents
(necessary documents, instructions, confirmations on site)
Documentations:
Presentation of findings and acknowledgement of findings by the lift attendant
Risk classification of possible deviations
Derivation of measures
Transfer of inspection findings and documentation in our online assistant tami®.
A wide range of connection, display and illustration options for your installations are possible
Trainings:
Lift attendant training also within the scope of the regular inspection
Miscellaneous:
Our tests are carried out with accredited, calibrated measuring and testing equipment.
The testing services include travel, parking fees and office expenses.
Avoidance of business interruption
With a high-quality regular inspection, you can avoid consequential damage and operational failures of your lift systems.
You can prevent:
Defective car guides
Warped rail tracks
Broken suspension cables
Loose bolted connections
Failure of components affected by corrosion
Oil-slicked and dirty shaft pits
Why us?
We are represented in national and European standardisation bodies and, as an independent party, ensure that the interests of all market participants receive equal attention.
Extensive knowledge of the variety of components and products used makes TÜV AUSTRIA an internationally competent partner in all matters of lift technology. TÜV AUSTRIA tested safety creates trust and enjoys the highest acceptance among lift operators, manufacturers and authorities.
With our innovative, digital platform tami® you have a daily overview of your building-relevant information and data. Your portfolio is presented transparently and connects all facilities subject to inspection with all applicable, relevant legal and normative regulations.
You have a variety of options for networking this data and the tool supports you in optimising crucial workflows. We provide you with practical document archiving using tami® and offer you legal certainty.
In the future, the latest test results can be called up directly at the system via QR code for your authorised building technicians/maintenance engineers using tami® mobile.
By inspecting your installations in a timely manner, you ensure the safety of your users and the reliable operation of your lift. TÜV AUSTRIA helps you to assume your responsibility as an operator, minimise your liability risk and establish legal certainty!
TÜV AUSTRIA works according to a defined test procedure for the legally prescribed test:
In addition to all components such as the car and the control system, the inspector(s) also consider the holistic concept of the system: Car, drive and control system, but also the holistic concept of the system. This means that our experts also pay attention to the type of use, the building's technical environment, the legal framework, construction and electrical engineering as well as fire protection.
After our inspection, you are guaranteed that your systems can be operated safely in accordance with the laws and standards included in the scope of inspection.
The price of the effective inspection depends on the configuration of the respective system.
We are the ideal partner for you if you want to combine competence and reliability!
YOUR challenges.
OUR solutions.
Liability
As the operator, you bear the liability for the safety of your passengers. With the TÜV AUSTRIA brand, you ensure proof of a tested and high safety standard.
Responsibility
TÜV AUSTRIA helps you to assume your responsibility as an operator and to minimise your liability risk.
Laws
We ensure compliance with your prescribed inspection intervals. After our inspection, you can rest assured that your systems can be operated safely in compliance with the laws and standards included in the scope of inspection. We support you in the paragraph jungle and ensure legal certainty.
Organisation
We take over the organisation of the inspection dates and coordinate all necessary experts for the inspection (maintenance company, lift attendant) in good time.
Business interruption
Timely and high-quality regular inspections help you avoid operational breakdowns and expensive consequential damage to your lift systems.
Safety
We take care of the safety of your users and the reliable operation of your lift.
Communication
We talk to you and always have an open ear for your concerns! If necessary, you will be informed about the condition of your installations, even during the inspection.
Quality standard
We have 150 highly trained lift inspectors working for you. Our technological know-how for 150 years and representation in national and European standardisation committees underline our expertise.
Independence
We act independently of interest groups and are committed to impartiality. TÜV AUSTRIA is your reliable partner in all federal provinces and in a further 31 countries.
Training
We train your lift attendants and ensure that they act correctly when needed.
Expert reports
We support you with expert opinions after accidents and in legal disputes.
Documentation
With our online assistant tami® you have a daily overview of your inspection findings and building-relevant data (lift attendants, operational inspections).
Transparency
By means of a traffic light scheme, your test results are displayed clearly and transparently in tami®. A wide range of additional assets can be integrated on request. We offer you the possibility to monitor your plants independently!

YOUR advantages with us
High level of qualification, ongoing training, holistic lift inspection
150 years of experience – we are proud of that!
Archiving and daily overview of your inspection documents in the online assistant tami®
Audits and quality control
Reliability and high flexibility for urgent requirements
Distinct technical know-how and early detection of vulnerabilities
Cross-divisional inspection competences & 360-degree processing
Assistance with accident investigation in case of need
High level of qualification and many years of expertise
Information on technical innovations
Short response times and quick handling of your request
Minimise your liability risk as an operator
Sustainability through the provision of e-vehicles for our employees
Incidental costs are included in the inspection services
Training of your lift attendants
Support during negotiations with authorities
Availability of over 150 experts for your lift inspection
Reliable partner in 31 countries
Concentrate on your entrepreneurial success,
we will take care of the necessary inspections for you!
YOUR lift –
OUR further offer
Type tests
Survey of safety-related hazards
Initial audits
Evaluation of the lift system for use by impaired persons
Expert opinions
Tests in accordance with the Electrical Protection Ordinance
Audits after modernisations
Support with tenders
Support for house meetings