Solution: Railway Engineering
Solution: Railway Engineering
Equipment (Selection)
Testing field with 32 servo hydraulic control channels up to 650 kN (13 x 20 m)
Servo-hydraulic testing machines up to 630 kN
Electro-dynamic testing machines up to 400 kN and 200 Hz
Non-contact 3D strain measurement ARAMIS
250+ synchronised measuring channels
Tensile testing machines up to 45 MN and 20 m clamping length
Compression testing machines up to 18 MN
Torsion testing machine 10 kNm
Temperature chambers, from -120 °C to +300 °C
Testing laboratory with universal testing machines up to 10 MN
Microscopy (light and REM/EDX)
Elemental analysis with spark spectrometry OES
In-situ metallography (replica testing)
Corrosion testing, salt spray testing, mobile hydrogen measuring probe
Workshops for jig and sample manufacturing
Services (Selection)
TVFA is a leading provider of mechanical component and material testing for industry in Europe. Our two locations in Vienna are accredited testing laboratories and offer testing of components of any material, geometry and size.We support our customers in developing and improving the safety and performance of their products. We design, perform and evaluate complex mechanical testing of components and assemblies.
Partner
As part of the TÜV AUSTRIA Group and in cooperation with the Vienna University of Technology, TU Wien, we meet the highest standards of safety and innovation to the same extent. Our tests and analyses make products safe and competitive for the market.
As an accredited testing, inspection and certification body we guarantee to maintain a high-level quality management system (EN ISO/IEC 17025, 17020, 17065). This is to ensure precision, accuracy and transparency regarding our test, inspection and certification results as well as legal security for our customers and partners.
References
Railways (excerpt)
Bombardier Transportation Austria GmbH, Knorr-Bremse GmbH, Siemens AG, Vossloh AG, voestalpine AG, Railtech Deutschland GmbH, Plasser & Theurer GmbH, ÖBB Infra AG, SBB AG, Rete Ferroviaria Italiana S.p.A. (RFI), etc.
Bogie testing
Siemens AG, CRRC
TÜV AUSTRIA TVFA
Whether component testing, electromagnetic compatibility, noise measurement or welding technology of railway vehicles. TÜV AUSTRIA accompanies you from the planning to the operation of your railway system.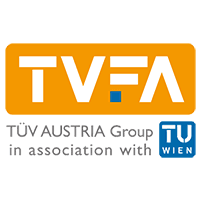 Dipl.-Ing. Philipp Summer-Ali
Gutheil-Schoder-Gasse 17 1230 Wien Österreich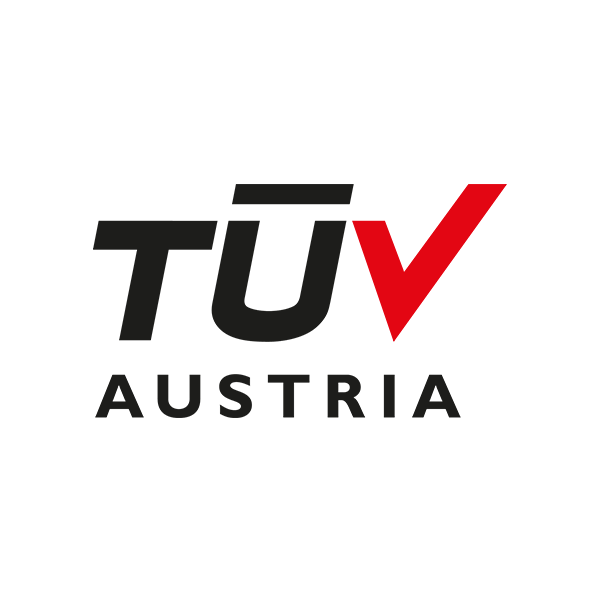 TVFA TÜV AUSTRIA GMBH
Region: Österreich
Deutschstraße 10 1230 Wien Österreich
As an accredited testing laboratory for railway systems (ISO/IEC 17025 T, ISO/IEC 17020, ISO/IEC 17065), TÜV AUSTRIA TVFA offers independent testing of infrastructure components, rolling stock components and overhead lines.
We test infrastructure components, rolling stock components and overhead lines. Our services include bogie testing, damping systems, ties, rail fastening systems, wheel and machine components, overhead lines and the connections and guy wires they require, as well as rails and rail joints.
Railway Engineering Solutions
Fatigue and strength testing of wheelsets, bogies, frames according to EN 13749, UIC 515-4, UIC 615-4
Testing and approval of welding processes
Component testing for:

Rail fastening systems in accordance with EN 13481 and EN 13146
Track ties and switch ties in accordance with EN 13230
Cavity-wall ties, track ties and switch ties in accordance with EN 16431
Aluminothermically welded rails in accordance with EN 14730
Flash-butt welded rails in accordance with EN 14587

Insulated rail joints and clamping elements according to technical delivery conditions
Tensile strength tests of fastening components in accordance with EN 13481
Intermediate plates and sub-ballast mats (spring characteristics) according to technical delivery conditions
Catenary components (catenary wire, guy wires, connecting elements) according to technical delivery conditions
Load tests up to 10 MN, vibration fatigue tests, spring characteristics
Residual stress analyses (cut-out method and hole-drilling method)
Monitoring and on-site measurements for vehicles and tracks in operation
Corrosion testing, salt spray tests in accordance with relevant standards
Damage analyses of components in accordance with VDI 3822
Chemical analyses and metallography
Supervision and guidance for production development processes
Special applications on request