Aviation: Component and materials testing laboratory, EMC testing laboratory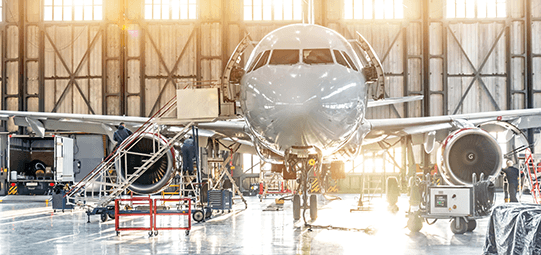 Testing of components and assemblies in aircraft
We connect research and industry. We support our customers in the development and improvement of safety and availability of their products. Our competence lies in the operation of a component testing laboratory as well as an EMC laboratory. We offer the conception, execution and evaluation of complex mechanical and electronic tests on components and assemblies.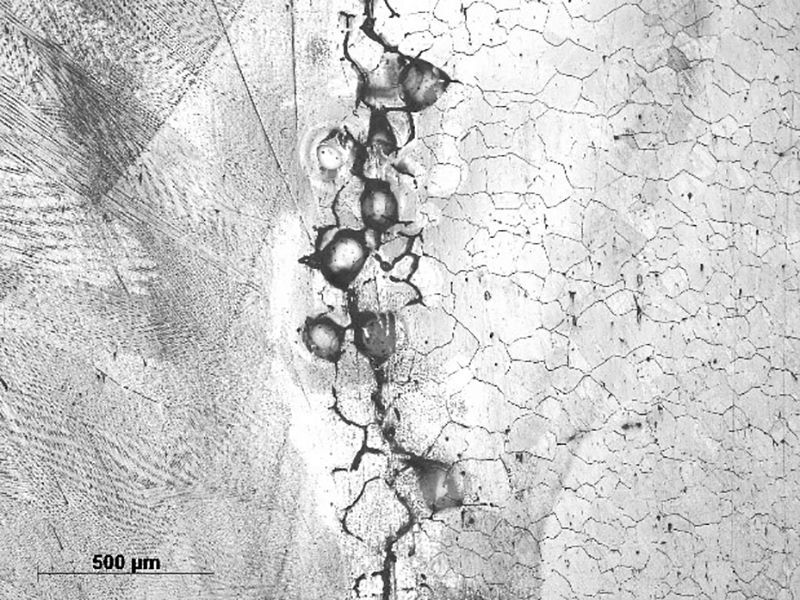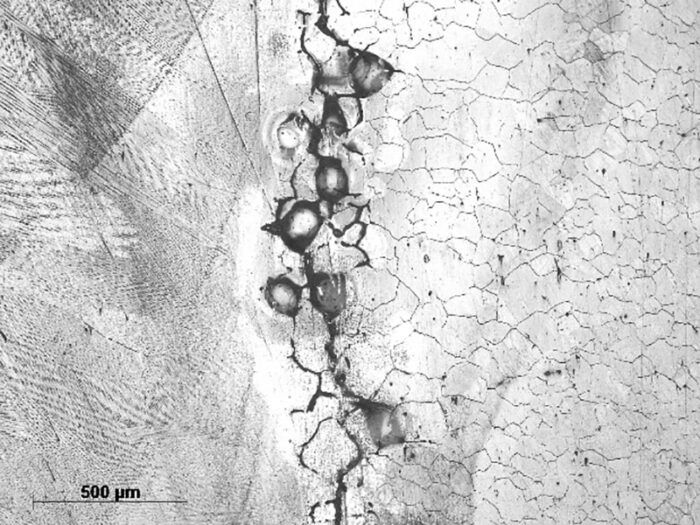 Goals
TÜV AUSTRIA Group meets the highest standards of safety and innovation to the same extent. Our tests and analyses make state-of-the-art technologies safe and competitive for the market. We guarantee this as an independent testing laboratory accredited according to EN ISO/IEC 17025.
Solution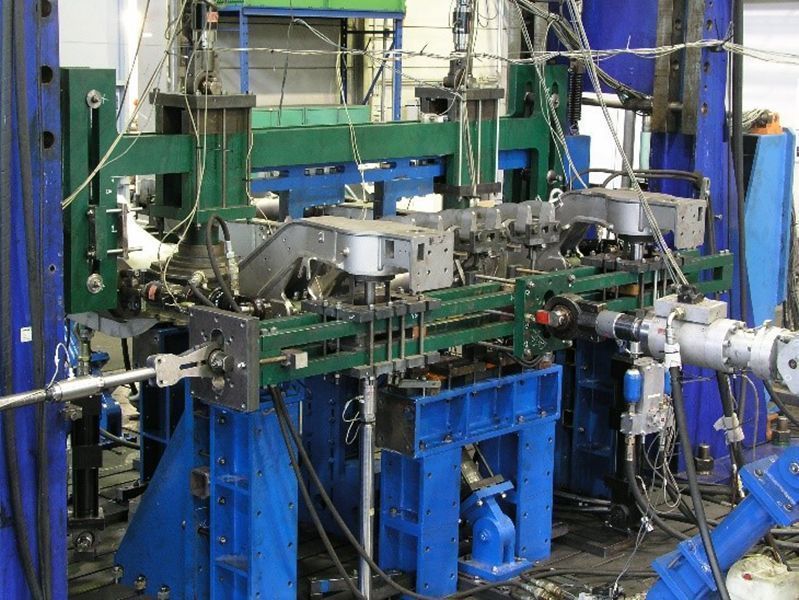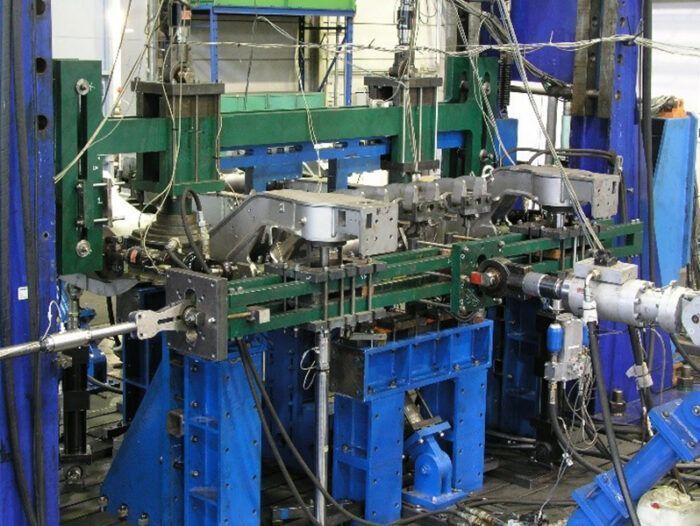 Mechanical Testing
Material and component testing, static and dynamic

Fatigue testing up to full-scale components

Multi-axial test field 13×20 m

Tensile and compression testing up to 45 MN

and 20m clamping length
Torsion testing
Fracture mechanic testing
Chemical analysis
Full metallographic analysis (REM/EDX)
Corrosion testing
Volatile Hydrogen measurement
Climate chambers (10 m3, -40 °C to +90 °C, 95 % humidity)
In-service measurement of force, displacement, acceleration, strain gauge 250+ channels
Non-contact 3D strain measurement ARAMIS
Tomography iCT, 225/450kV, voxel size 2 micron, specimen 200 kg 1100 mm x 1675 mm, in-situ load 5 kN 250 °C
Damage analysis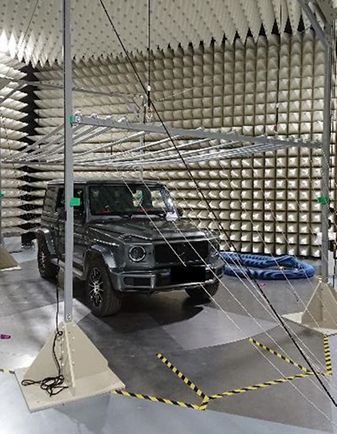 Electromagnetic Compatibility | Electromagnetic Interference
EMC and EMI services
Semi-Anechoic Test chambers up to 13x10x6m/Quiet Zone Ø2m@3m and Ø6m@5m Measuring Distance/max 8t/Door 3mx3m
Notified Body for EMC (EU-Directive 2014/30/EC) and RED (EU-Directive 2014/53/EC)
Telecommunication Certification Body (TCB) – Federal Communications Commission (FCC) USA
Conformity assessment body (CAB) – Innovation, Science and Economic Development (ISED) Canada
Accredited test Lab for more than 500 EMC (EN, IEC, CISPR, ETSI, etc.) Standards, Radio Standards and Product Standards e.g.:

RTCA DO-160G (Environmental Conditions and Test Procedures for Airborne Equipment)

UN Vehicle Regulations – Regulation No. 10 – Rev.5 (Uniform provisions concerning the approval of vehicles with regard to electromagnetic compatibility)

MIL-STD-461F (requirements for the control of electromagnetic interference characteristics of subsystems and equipment)

NATO AECTP 500 (Electrical/Electromagnetic Environmental Tests)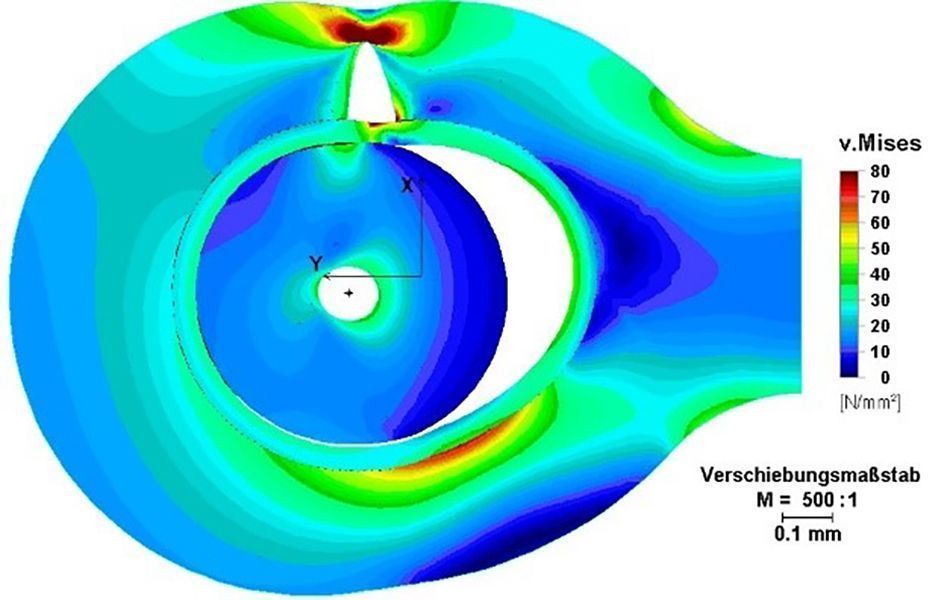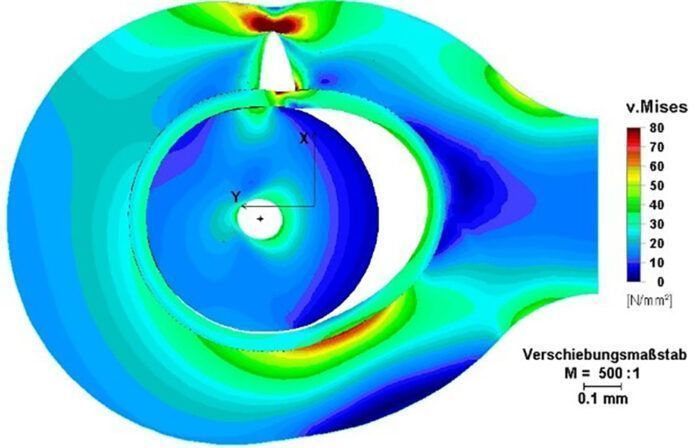 Results
We carry out the tests according to your specifications on the components. We carry out all measurements, evaluate and document the results and combine them into reliable statements. Our tests make your development cycles faster, they follow the simultaneous engineering approach and bring your simulation and measured values in line.
Benefits for you
Experience and competence in science, research and application for decades
Flexible and efficient laboratory infrastructure with own workshops and measuring technology
Carrying out dynamic component tests, multi-axis fatigue testing
Material characterization and damage analysis
Data for FEM, development support, simulation of extreme situations, load simulation over the entire service life
Carrying out EMC measurements
Approval of components/assemblies according to standards (mechanical+EMC)
TÜV AUSTRIA TVFA Prüf- und Forschungs GmbH
Gutheil-Schoder-Gasse 17, AT-1230 Vienna