New Accessibility Act obliges all companies to provide accessible digital products and services in future.
Created by myAbility/Hilfsgemeinschaft | The digital world is facing a major transformation. On July 06, 2023, the National Council of Austria passed the new Accessibility Act. This implements the European Accessibility Act (EAA), an EU directive from 2019. Digital technologies, products and services must be accessible without barriers in the future. In this context, myAbility, a leading social enterprise in inclusion and accessibility, celebrates an important milestone: the successful certification of its website with WACA Gold, the highest award of the Web Accessibility Certificate (WACA).
With the entry into force of the Accessibility Act, companies in Austria must take action by 2025 to ensure their compliance. This applies to the accessibility of a wide range of products and services, including computers, smartphones, televisions, ATMs, e-books and web shops.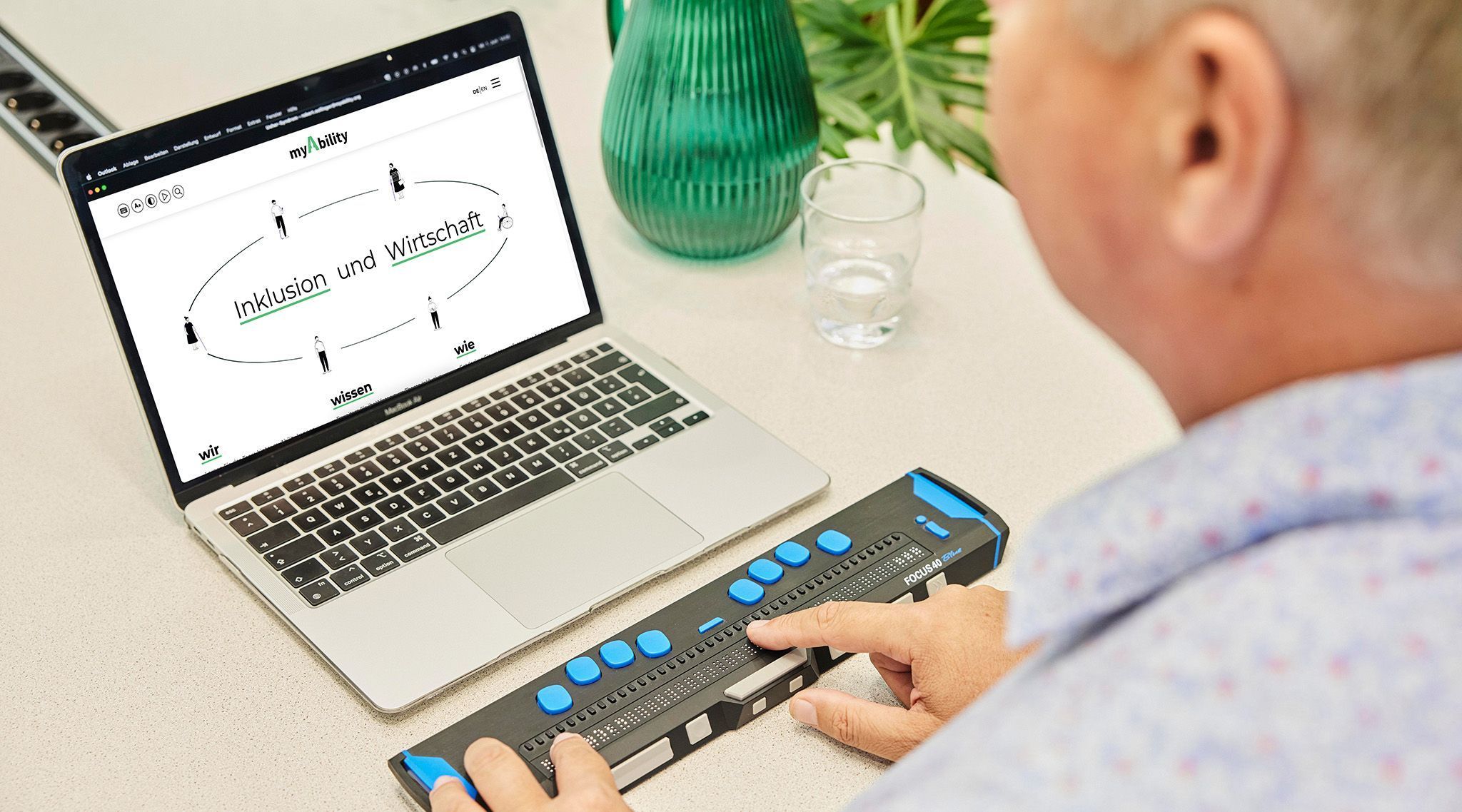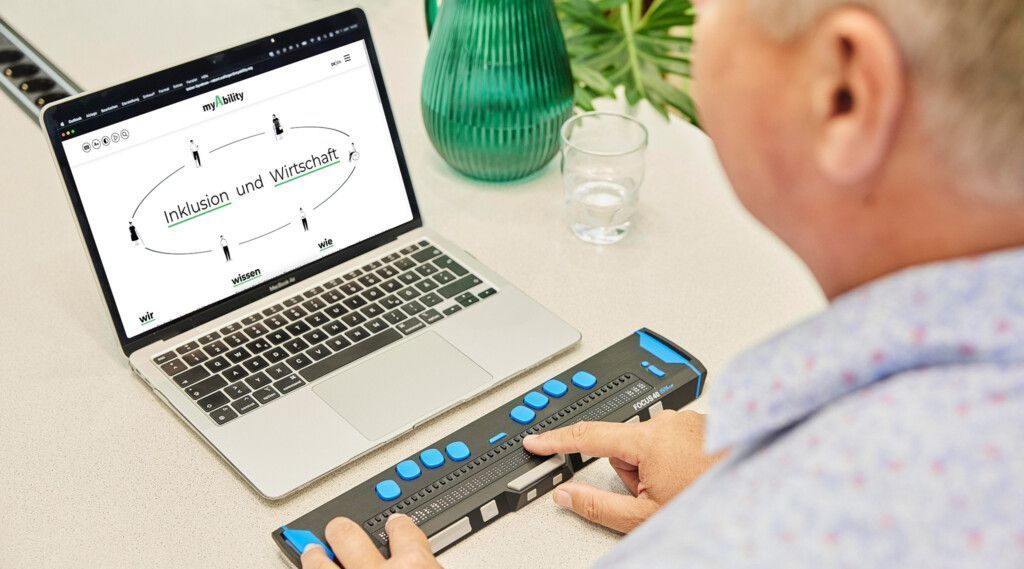 "An inclusive digital presence is not a luxury, but a necessity. It opens doors to new markets and customers. An inclusive corporate culture is essential for innovation and progress," says Michael Aumann, Managing Director of myAbility. Laurenz Miller, Digital Accessibility Expert at myAbility, adds: "Our Gold certification shows that a low-barrier website at the highest level is feasible for small and medium-sized enterprises and benefits both society and business."
The award for the website – which combines appealing design, accessibility and user-friendliness – is the result of intensive cooperation with the communications agency gugler* MarkenSinn during the website relaunch. The sustainable agency is a specialist in the holistic implementation of barrier-free digital media.
Klaus Höckner, Chairman of the Hilfsgemeinschaft, also emphasises the importance of pioneers for digital accessibility: "We have a long-standing and successful cooperation with myAbility, also in the WACA Advisory Board. Both organisations are united in their efforts to establish and expand digital accessibility. We are therefore all the more pleased to be able to congratulate our partner on the WACA Gold Certificate and to set a good example together.
myAbility accompanies more than 400 companies, primarily in Austria, Germany and Switzerland, on their way to barrier-free products and services and supports them in building an inclusive corporate culture.
"We want to ensure that people with disabilities and their needs are actively included in the digital transformation," says Managing Director Michael Aumann.
About myAbility
myAbility is a Verified Social Enterprise from Vienna that helps companies to use the potential of people with disabilities as customers and employees. The goal is to create equal opportunities together with the business community. They develop inclusion strategies with companies – from disAbility Management, training and workshops to accessibility tests. In addition, myAbility operates the myAbility Business Forum, an important B2B network, the inclusive job platform myAbility.jobs and the myAbility Talent® programme in Austria, Germany and Switzerland. The company currently employs around 40 people, with and without disabilities.
About WACA
The Web Accessibility Certificate Austria (WACA) was established by 10 organisations, which monitor and further develop the certification system in an interdisciplinary WACA advisory board. The Hilfsgemeinschaft der Blinden und Sehschwachen Österreichs (Association for the Blind and Visually Impaired in Austria) is the implementing body, TÜV AUSTRIA is the certification body of WACA. Websites are tested and evaluated according to the international Web Content Accessibility Guidelines.
Helga Bachleitner