Solution: Plant Safety: What-If & SWIFT
Solution: Plant Safety: What-If & SWIFT
What-If & SWIFT
In which region do you need this solution?
Accreditation
The What-if Technique is a very flexible brainstorming method. It involves asking a number of questions starting with the phrase "what if" so as to identify possible hazards. However, since no topics or question words are given, the outcome depends strongly on the team's experience. That is why this is often combined with a predefined catalogue of topics (SWIFT).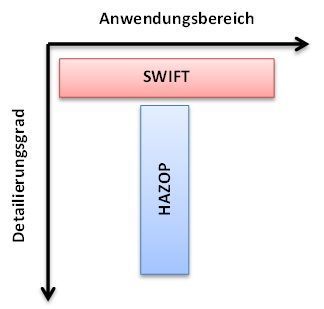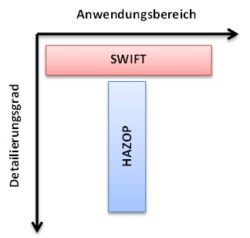 The SWIFT (Structured What-If Technique) was originally developed as a simpler alternative to  HAZOP analysis. It is a systematic, team-based procedure in which the missing structure of the What-If procedure is compensated by topic catalogues tailored to the respective application.
For less complex plants, the SWIFT can be an alternative to  HAZOP method.  However, using both methods in combination can also be advantageous. In such cases, for example, SWIFT covers hazards at the general plant level, while HAZOP addresses process hazards specifically.