Solution: Food Safety | ISO 22000
Solution: Food Safety | ISO 22000
TÜV AUSTRIA food safety certification according to ISO 22000
In which region do you need this solution?
Accreditation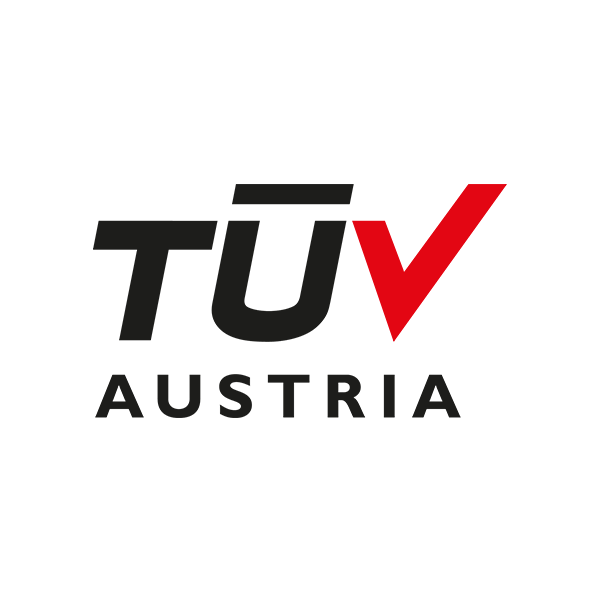 TÜV AUSTRIA-Platz 1 2345 Brunn am Gebirge Österreich
Information
The ISO 22000:2018 is the first international standard to specify the requirements on a food safety management system. The standard assesses food safety as a management system in a company, whereby HACCP and good hygienic practice are key elements for the assessment. It specifies the general requirements on the food safety management system of an organization, with a focus on the interactive communication between all parties (organizations, suppliers, customers, authorities, etc.). ISO 22004 has been published as an aid for its implementation in companies. ISO 22005 was developed so as to be able to organize better the traceability in the food chain. The ISO 22000 is compatible with other management system standards (ISO 9001, ISO 14001) and can be applied independent of these or can be integrated into them.
Certificate & Certification Logo
Your certificate is valid for three years and may be used for advertising purposes in accordance with the certification regulations.

Take a look at a sample certificate!
You are free to use the certification logo on your business stationery, website (in each case in connection with your organization), for example. Your planned use has to be approved/confirmed by the certification body for legal reasons.
Target Group
ISO 22000 can be used for all kinds of organizations that are directly or indirectly active in the food industry; form primary producers, plant producers and feed manufacturers, food manufacturers, wholesalers, retailers, transport and storage companies for catering services as well as organizations such as producers of packaging materials, cleaning agents and disinfectants, additives and ingredients.
Apart from the requirements of the quality management system and HACCP, the introduction of the following preventive programs is also encouraged:
PRP (Prerequisite programs)
Basic requirements and actions for compliance with a hygienic environment
Operational PRP
Programs that prove necessary during the risk analysis to control the likelihood of the intake of contaminations or the spread of health
Main Elements & Advantages
The main elements of the international standard ISO 22000 are:
System management (integration of the responsibility for food safety in quality management as an overall management task)
Interactive communication (provision of a ways to communicate with suppliers, customers, final consumers, authorities, not just in a crisis)
HACCP and assumed programs (PRP prerequisite programs)
Validation and verification: all of the measures must be checked for their suitability and success before, during and after their performance. The tests have to be documented.
The standards in the ISO 22000 group are the only ones to offer worldwide safety and cover all processes in the food chain that affect the safety of the end product.
TÜV AUSTRIA is accredited for ISO 22000:2005. This service is offered by TÜV AUSTRIA in the corresponding countries in German, English, Romanian, Croatian, Italian, Persian, Greek and Turkish.
What's more, a certification offers the possibility of having one's own prevention, communication and emergency instruments assessed.
The company will receive an internationally recognized TÜV AUSTRIA certificate.